Though seasonal showers brought our outdoor wedding inside, it didn't damped the ambience of the winery. The colors inside worked perfectly with the linens, flowers and table decorations I created for the bride. And, thanks to a few strong men from the wedding party, the transition happened in a flash!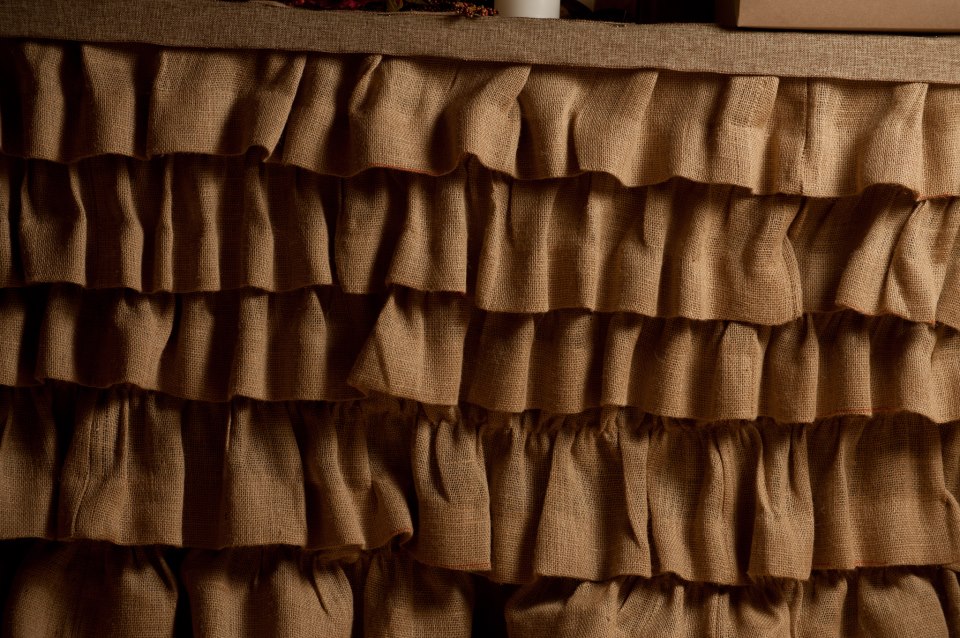 This tiered burlap linen was used to highlight specialty tables - both during the ceremony and the reception. Using specialty linens on your head table, cake table or gift table adds style to your event, and you can use simple, coordinating linens for your guest tables. This is a great option to help with your wedding budget or for linens you wouldn't typically use on eating tables such as a scarf from your grandmother or other sentimental piece.
I used these beautiful cathedral windows with yellow glass to frame the ceremony backdrop. The moss covered letters fit perfectly with the couple's personality. I have heard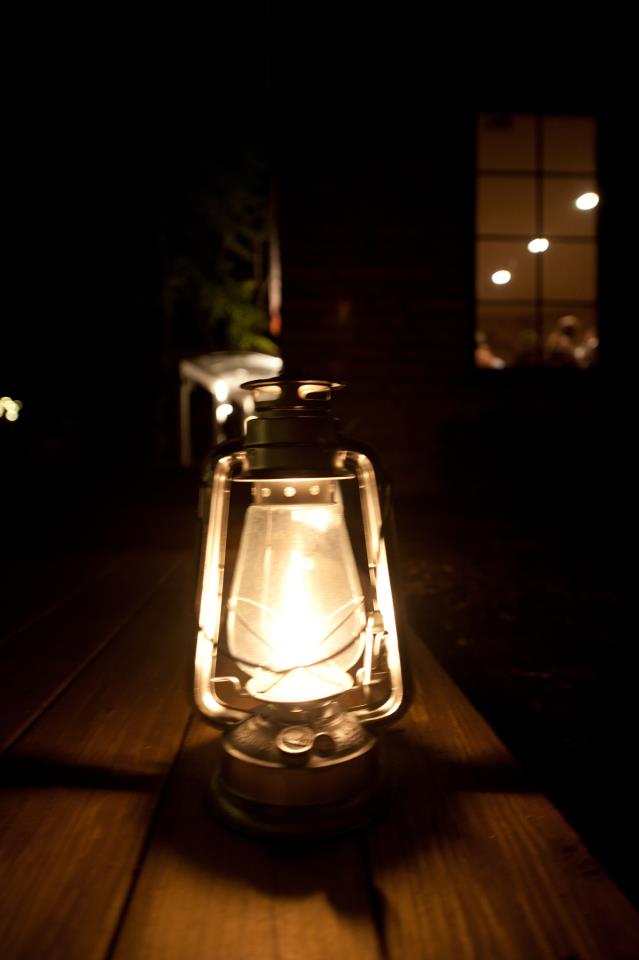 they currently have this floral arrangement in their home as a wedding memento. If you can find one or two great pieces from your wedding to incorporate into your home, do it! You may not want 200 bows sitting around, but a special piece can remind you of your special day.
The green flowers brightened up the natural color scheme, as did the labels from the wine bottles. The mixture of colors gave the wedding a fun quirk.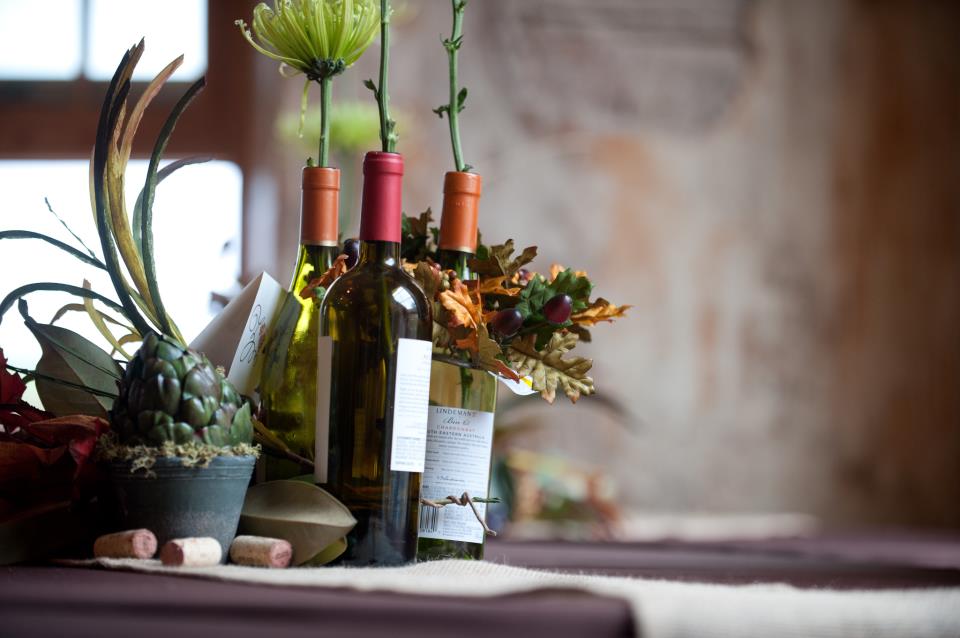 I had such a fun time with this couple creating a beautiful wedding. For more information on this venue, visit http://www.casadelocowinery.com/.